Truck Accidents We REpresent Real People Facing Real Challenges
Renton Truck Accident Attorney
Commercial Vehicle Collisions in Western Washington
If you were involved in a truck accident, you know how serious these collisions can be. Catastrophic injuries and accident-related deaths are common. Even when you survive, the physical and emotional pain can be tremendous.
In addition to the pain and suffering you are experiencing, you may now be dealing with significant accident-related expenses. You may have to pay for medical bills, expensive treatments, and modifications to your vehicle or home in order to accommodate your injuries. You also may be struggling to make ends meet while you are out of work.
You deserve to be compensated for all this suffering and more. At Galileo Law, PLLC, we understand the pain and suffering that you are going through, and we are here to help. We know how to fight for you and how to get you the compensation you deserve.
Call (206) 745-0711 today to talk to a Renton truck accident lawyer about your case at absolutely no cost and with no obligation.
Who Is Liable for a Truck Accident?
In most cases, the liable party in a truck accident is the truck driver's employer, the trucking company. Trucking companies are responsible for the actions of their employees and for ensuring that their drivers are properly trained and competent.
However, the trucking company will likely argue that you were at fault for the accident. The trucking company's adjusters may claim that you were not following the rules of the road, such as making an unsafe turn, driving too close to the truck, or failing to pay attention. They may claim that you were speeding or that you were driving under the influence of alcohol or drugs.
The trucking company's attorneys will do everything they can to shift the blame to you and to deny your claim. You need an experienced attorney to help you fight back and to make sure that you are fairly compensated for your injuries.
What Are the Common Causes of Truck Accidents?
Truck accidents can occur in a variety of ways. The most common truck accidents involve trucks rear-ending cars or colliding with vehicles in front of them. These accidents are often caused by truck driver fatigue. Truck drivers are at a higher risk of falling asleep at the wheel than other drivers because they must spend long hours at the wheel and may be fatigued from a lack of sleep or from violating hours-of-service laws, which mandate when and for how long commercial drivers must take breaks.
Other common causes of truck accidents include:
Driver inexperience
Truck driver negligence
Fatigue and hours-of-service violations
Driving under the influence of drugs or alcohol
Speeding
Improper lane changes
Poor weather conditions
Poor road conditions
Improper or missing signage
Overloaded trucks
Improperly loaded cargo
Improper truck driver training
Failure to conduct background checks on drivers
Negligent hiring practices
Lack of adequate supervision
Defective or unsafe roadways
Poor roadway maintenance
At Galileo Law, PLLC, we know how to investigate truck accidents and how to hold trucking companies accountable. We will work to prove that the trucking company's negligence caused the accident. Our Renton truck accident lawyer can help you fight for damages such as medical expenses, future care costs, pain and suffering, lost income, lost earning ability, and more.
Why You Should Hire a Truck Accident Attorney
Truck accidents are complex cases that require the help of an experienced attorney. Trucking companies have teams of defense attorneys and insurance adjusters who are tasked with protecting their clients' interests. They will do everything they can to avoid taking responsibility for the accident and the injuries that you suffered.
Often, these lawyers and insurance adjusters will try to shift the blame to you, to third parties, or to other entities. They will likely claim that you were at fault for the accident or that your injuries are not as severe as you say they are. In many cases, they will try to deny your claim entirely.
You cannot fight this battle alone. But with an experienced truck accident attorney on your side, you can focus on your recovery while your attorney fights back against the trucking company's efforts to avoid liability. At Galileo Law, PLLC, we know how to aggressively pursue maximum compensation, even if that means taking your case to court.
How Our Truck Accident Attorney Can Help You
We have the experience and resources to aggressively fight for you. We know how insurance companies and trucking companies operate. We know how to fight back, and we know how to win. We will do everything we can to make sure you are fairly compensated so that you can recover from your injuries and move on with your life.
Our Renton truck accident attorney can help you seek compensation for the following types of damages:
Medical expenses
Lost wages
Future lost wages
Lost earning ability
Pain and suffering
Loss of consortium
Punitive damages
It's important that you act quickly, as you only have three years to file a truck accident lawsuit in Washington State. The sooner you reach out to our team, the sooner we can begin uncovering evidence in support of your case and negotiating with the insurance company for a fair settlement. At our firm, we prepare all cases as though they will go to trial. We are always ready to go the extra mile for our clients, and we have the track record to prove it.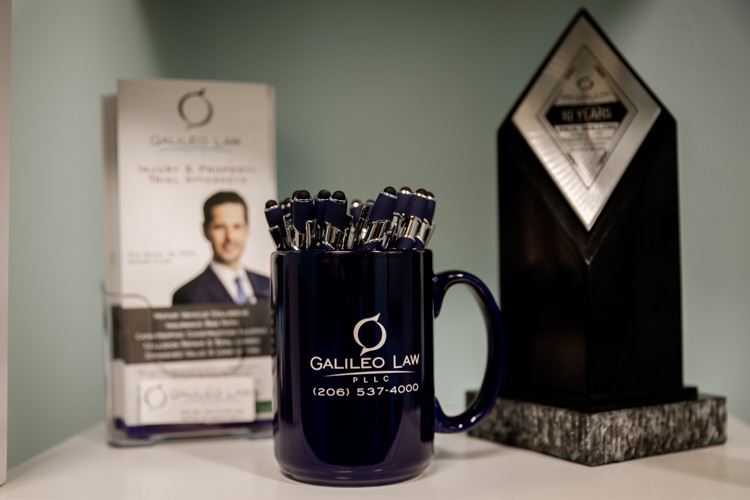 Request a Free Consultation with Our Truck Accident Lawyer Today
When you choose Galileo Law, PLLC, you get an attorney who will work directly with you throughout the legal process. You receive direct access to your attorney, including his personal cellphone number, and the one-on-one attention your case deserves.
We have recovered more than $10 million in compensation for our clients, including many million- and multimillion-dollar settlements and verdicts. To learn how our firm can fight for you, get in touch with us today and request a free, no-obligation consultation.
Call (206) 745-0711 or submit a secure contact form here on our website to get started.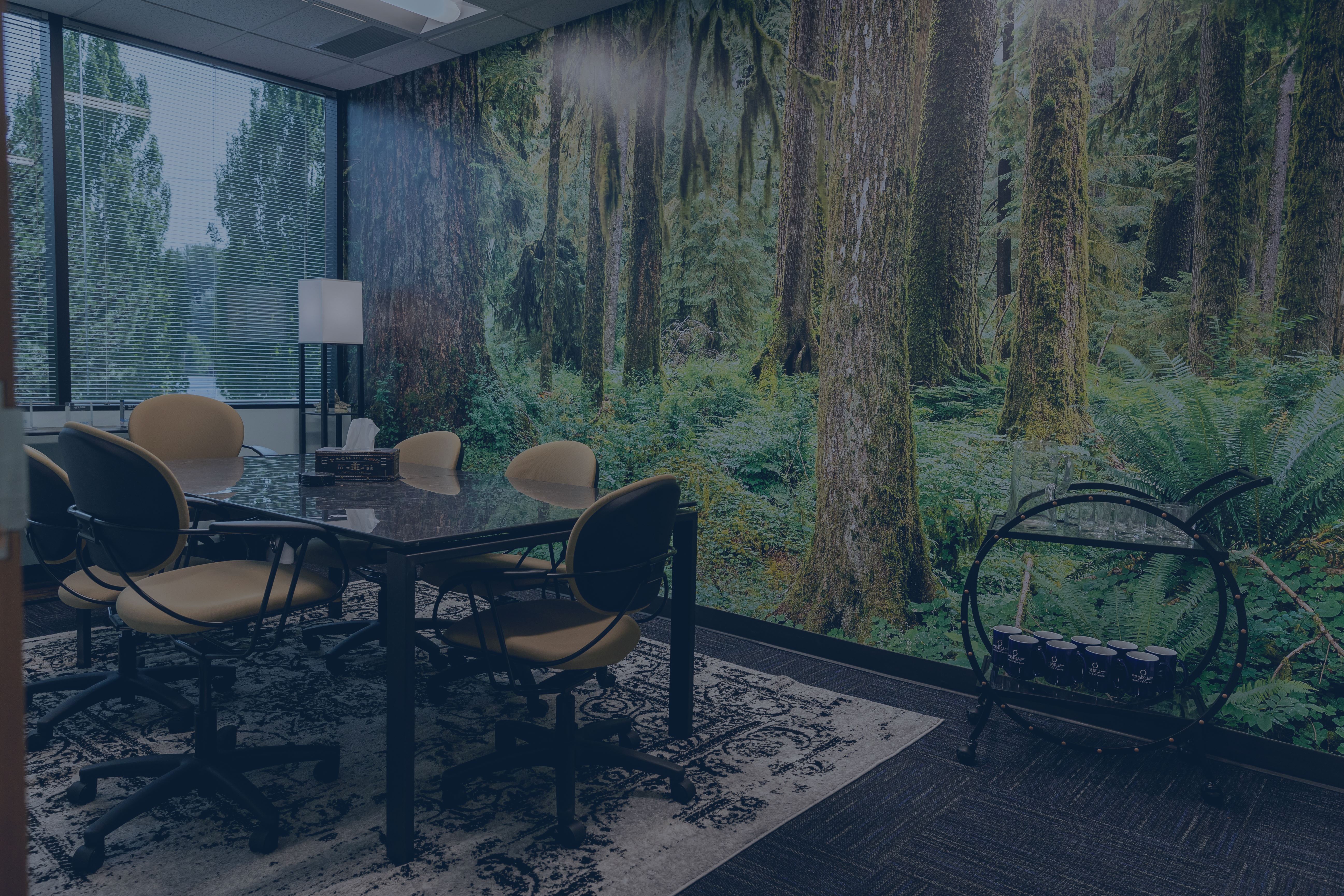 Why Choose Galileo Law, PLLC?
What Makes Us Different
We Only Succeed When You Succeed

We fight for the justice you deserve. You pay nothing for our time and experience unless/until we win your case.

We Help You With All Aspects of Your Claim

We can help you with all aspects of your claim, from collision repair to finding the best medical resources available to restoring balance to your quality of life.

Boutique Firm Service With Major Firm Power

Insurance companies are powerful adversaries. We are powerful advocates capable of handling substantial and complex cases, all while providing the personalized, one-on-one counsel you deserve.

Proven Track Record of Success

From out-of-court negotiations to jury trials to the Supreme Court of Washington, Attorney Paul Veillon has prevailed in catastrophic injury and diminished value claims against major insurers, construction contractors, and government agencies for over a decade. 

Our Clients Recognize Our Superb Service

Premier Diminished Value Attorney

Attorney Paul Veillon is a leading Ferrari, Lamborghini, Porsche, and "daily driver" diminished value attorney in Renton, Seattle, Tacoma, Bellevue, Redmond, and throughout Puget Sound.

We Represent People in Need, Not Claim Numbers
Get passionate and knowledgeable representation on your side. Contact us today.