Car Accidents We REpresent Real People Facing Real Challenges
Renton Car Accident Lawyer
Filing a Car Accident Claim in Western Washington
A serious car accident can change your life in an instant. In addition to suffering severe, possibly catastrophic injuries, you are likely facing significant emotional and financial challenges in the wake of the crash. From medical bills to lost income, vehicle repairs, and more, the cost of an accident can be extreme, making it even harder for you to get back on your feet and move forward with your life. Unfortunately, insurance companies do not make this process easier.
After an accident, the insurance adjuster—even a savvy professional who builds a rapport with you—wants one thing: to pay as little as possible. To them, you are a claim number. But you want fair treatment, for someone to understand, honor, and make up for your experience. That is our primary mission at Galileo Law, PLLC. We are here to help you with all aspects of your claim, from repairing your car or settling your total loss to working out billing issues while you recover, negotiating out of court, and even enforcing your rights at trial.
To learn how our Renton car accident lawyer can help you, call (206) 745-0711 or contact us online. Your initial consultation is completely free.
Who Is Responsible for a Car Accident?
When it comes to car accident claims, Washington follows a fault-based system. Under this system, the at-fault party—often a negligent driver—is the one who is liable for the injured party's damages. As such, proving fault is a critical element of your claim.
To prove that another driver was at fault for the crash, you'll need to prove that their negligent or wrongful conduct was to blame.
This could be the case if the other driver caused the crash by:
Driving while distracted
Using a cellphone while driving
Driving under the influence of alcohol or drugs
Making an unsafe or illegal turn
Running a red light or stop sign
Violating traffic laws
Speeding
Failing to obey posted traffic signs or control devices
Essentially, if the other driver acted negligently and this negligence is what led to the crash, they are likely at fault and, therefore, liable for your injuries and damages.
Sometimes, another third party—such as a construction company or municipal entity—is liable for the accident. This could be the case if the accident was caused by defective road conditions, poor roadway maintenance, or other forms of negligence. It's important that you work with an experienced attorney who can help you determine fault, establish liability, and obtain the necessary evidence to prove your claim.
The Insurance Company Is Not on Your Side
Insurance companies will delay, deny, and defend your claims in many ways. They may blame you for no good reason. You may bounce from adjuster to adjuster and never get straight answers. If the adjuster is hostile, it's a miserable experience. If the adjuster is polite, they'll be that much more effective when they tell you what your case is worth.
Hiring a car accident lawyer helps you know the actual rules and enforce your actual rights. An attorney will also help you focus on what's most important: healing from your injuries and living your life. Professionals who are on your side can manage paperwork and advocate for you while you focus on your physical and emotional recovery.
Why You Should Hire a Car Accident Lawyer Right Away
When insurance works, it benefits everyone. Diversifying risk is vital to the economy. Washington State requires everyone to pay for auto insurance to spread risk equally. But these days, insurance companies worry more about Wall Street than their mission to protect the public interest. These days, insurance companies build a case against you as soon as they know about your collision. By the time you know there's a problem, they may have already won.
Hiring an attorney right away can help level the playing field and put the power back in your hands.
How Long Do You Have to File a Car Accident Lawsuit in Washington?
There is a three-year statute of limitations on most personal injury lawsuits in Washington. This means that you have just three years from the date of the accident to sue for damages if you suffered an injury.
The state also has a three-year statute of limitations on most property damage claims, meaning you have the same amount of time to sue for property-related damages, including costs associated with repairing or replacing your vehicle.
While three years may sound like a long time, the truth is that you should act fast. You have even less time to file an insurance claim, and the insurance company will start building its case against you right away. If you accept a settlement, you cannot sue for additional damages, even if you later discover that your injuries are more severe than you initially thought. We urge you to contact our firm right away to discuss your legal rights and options with our Renton car accident attorney.
Vehicle Damage Claims
Every collision victim has the right to obtain quality vehicle damage repairs from the shop of their choice using skilled technicians, manufacturer-approved processes, and original factory parts. Insurance companies often pay less than what's owed based on shortcuts, imitation parts, and suppressed labor rates. Consumers choose between safety, the integrity of their vehicle, and full payment for their repair.
Most personal injury attorneys have neither the expertise nor the interest to help their injured clients with their property damage claims. Galileo Law, PLLC is different. We believe that quality auto repairs are an important part of our clients' claims, and we actively engage insurance companies to fight for full payment at no extra charge. You read that right: if you are injured, we do not charge an attorney's fee for fighting to get your collision repair and rental paid or get you a fair total loss settlement. Service is our top priority. We don't believe insurance companies should push our clients around at any stage of their claim.
Your Property Rights After a Collision
When you suffer vehicle property damage, you have the right to control your vehicle repairs or demand a fair settlement for your total loss.
Your property rights after a collision include:
Choice of Repair Shop: You have the right to choose your auto repair shop.
Independent Repairs: The insurance company may want you to save money at their "preferred" shop, but you have the right to use an independent shop.
Quality Repairs: The insurance company can't force your body shop to cut corners by writing an unreasonable estimate or controlling labor rates or repair processes.
OEM Parts: You're entitled to OEM parts when using after-market parts would mean a bad or unsafe repair.
Fair Value for Your Totaled Car: You deserve a settlement that will actually pay for a comparable replacement.
Reasonable Rental: You're entitled to a comparable car, not just an "econobox."
With most law firms, when you ask them about a problem you're having with your repair or total loss, you'll hear, "We're only handling your injury case; you can take care of the property damage yourself." At best you may get some tips but not real advocacy. We think that's wrong, and we think it reflects poorly on how much that law firm cares about what you're going through.
The property repair and total loss process is the insurance company's first opportunity to set the tone for your claim and pay what it wants to pay instead of what's fair. Hire an attorney who is willing to fight for your vehicle property damage rights, explain the process, and prevent the insurance company from taking advantage of you. We set the tone for our clients; we are in charge of our client's rights, not the insurance company, and if the insurance company wants to trample them, they'll have to go through us first.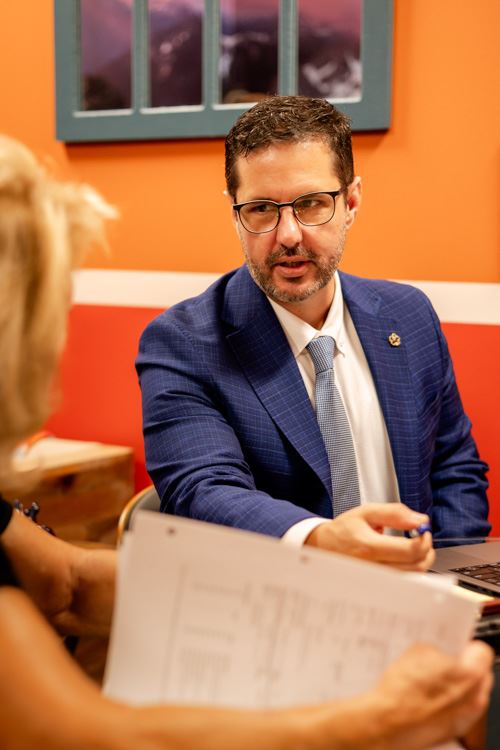 How a Car Accident Lawyer Can Help
No driver may needlessly endanger the public. Careless drivers hurt people—other drivers, pedestrians, bicyclists—and permanently diminish the value of high-end cars. They are responsible for the harm they cause. A car accident lawyer, like Attorney Paul Veillon, holds careless drivers accountable.
As your attorney, Paul Veillon is prepared to:
Listen to your story and share information about your rights and legal options after a serious motor vehicle accident
Investigate the accident and gather important evidence, such as medical records and witness statements, to support your claim
Handle all communication with the insurance company, including out-of-court settlement negotiations, on your behalf
Prepare your case for trial and, if necessary, aggressively represent your best interests in court
If you've been hurt, or if your car has suffered serious damage and lost value, you don't need to fight an insurance company alone. What's more, you don't want to. Adjusters are good at their job, and that's not good news for you. But at Galileo Law, PLLC, we are on your side. Paul Veillon is an experienced, effective, compassionate car accident lawyer in Renton who can guide you through your claim.
Contact us today for a free consultation; call (206) 745-0711 or submit a secure online contact form to get started.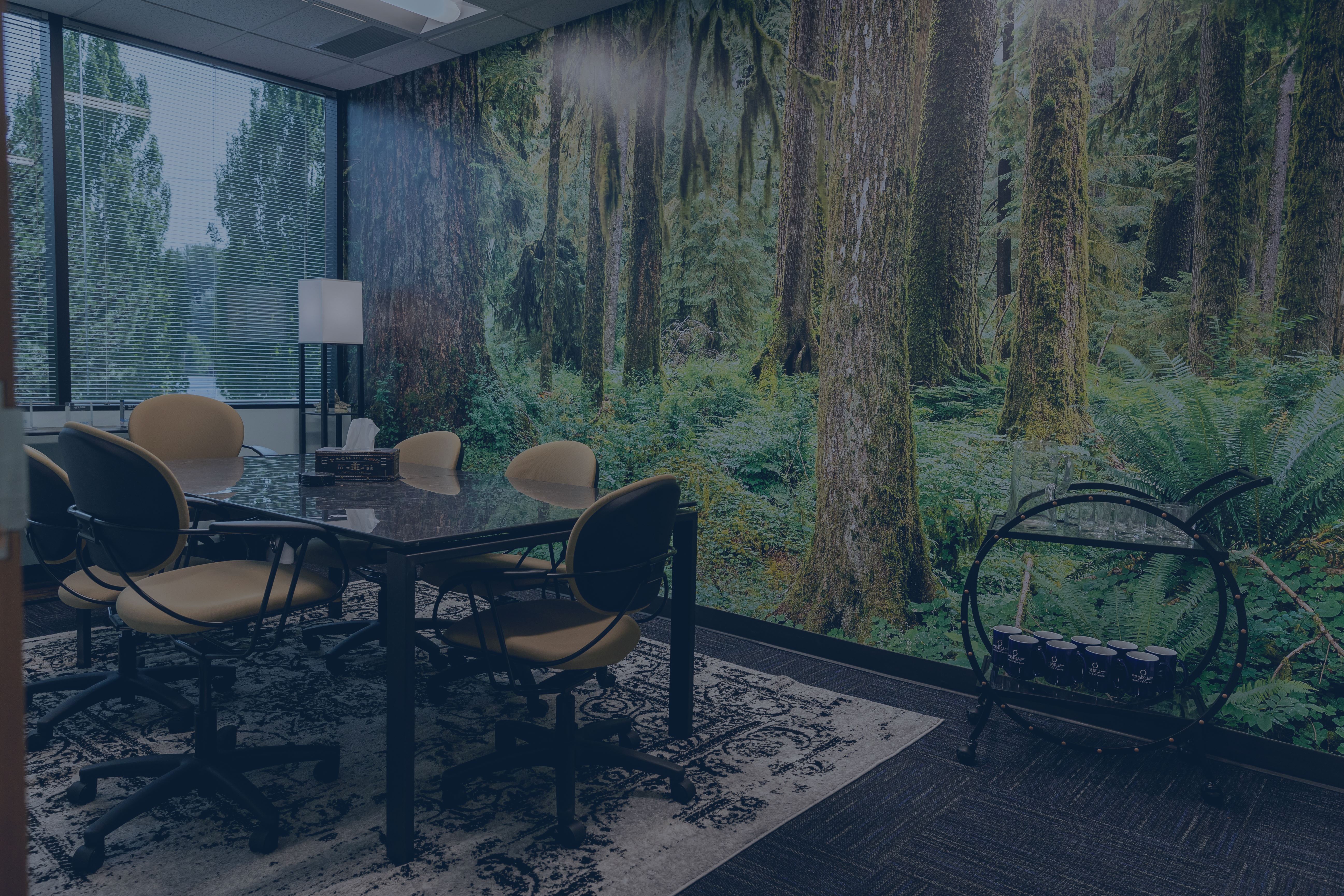 Why Choose Galileo Law, PLLC?
What Makes Us Different
We Only Succeed When You Succeed

We fight for the justice you deserve. You pay nothing for our time and experience unless/until we win your case.

We Help You With All Aspects of Your Claim

We can help you with all aspects of your claim, from collision repair to finding the best medical resources available to restoring balance to your quality of life.

Boutique Firm Service With Major Firm Power

Insurance companies are powerful adversaries. We are powerful advocates capable of handling substantial and complex cases, all while providing the personalized, one-on-one counsel you deserve.

Proven Track Record of Success

From out-of-court negotiations to jury trials to the Supreme Court of Washington, Attorney Paul Veillon has prevailed in catastrophic injury and diminished value claims against major insurers, construction contractors, and government agencies for over a decade. 

Our Clients Recognize Our Superb Service

Premier Diminished Value Attorney

Attorney Paul Veillon is a leading Ferrari, Lamborghini, Porsche, and "daily driver" diminished value attorney in Renton, Seattle, Tacoma, Bellevue, Redmond, and throughout Puget Sound.

We Represent People in Need, Not Claim Numbers
Get passionate and knowledgeable representation on your side. Contact us today.