Insurance Bad Faith We REpresent Real People Facing Real Challenges
Renton Insurance Bad Faith Attorney
Insurance Bad Faith: When They Break the Rules, Not Bend Them
Individuals, small businesses, and large enterprises use insurance to manage pure risk: fire, death, injury, theft, and other exposures. The government tends to offer coverage for centralized risks like flooding. Private companies tend to cover diversified risks like warehouse fires and car accidents because by insuring many drivers and companies, the insurer can diversify the risk. The underwriters analyze the company's exposure and set premiums. The company uses premiums to make sound investments to build equity and stability so it can pay fair value for valid claims. The claims department of an insurance company should not be a profit center.
Your insurance company owes you a duty of utmost good faith. You are entitled to prompt investigation and fair payment of claims, to a defense if a claim is made against you, and generally to have your insurance company give equal consideration to your financial interests and its own.
When an insurance company wrongfully denies a claim or pays less than it owes for no good reason, the law provides you with leverage. If you could only sue for the value of your claim, insurance companies would deny every claim. The worst case scenario for them in court would be to pay the claim, so why do it voluntarily? Insurance bad faith claims provide additional relief – three times your actual damages, your attorney's fees, costs of the lawsuit you must file to obtain the benefits for which you paid premiums.
When your insurance company betrays your trust, you have rights. Galileo Law, PLLC has extensive experience with enforcing those rights.
What Are the Rules?
The most common rules that Attorney Paul Veillon uses to hold an insurance company accountable for bad faith include
Wrongfully failing to defend you from a claim against you and pay that claim if you lose
Unreasonably denying a claim based on faulty evidence from a poor investigation or language in the insurance policy that violates the law
Unreasonably underpaying a property or injury claim after an inadequate investigation despite your proving your right to fair compensation
Harming you by violating one of many regulations governing fair claims handling
Bad faith can arise in the context of commercial losses, particularly large business property and net income loss claims; homeowner's claims for water damage or fire; underinsured motorist bodily injury claims; and high-end and exotic vehicle collision repair and diminished value claims. Paul Veillon is the leading attorney in Washington for insurance bad faith claims related to collision repair and diminished value.
What Is Bad Faith, and What Is Not?
Making an insurance claim is like going through a dental procedure without anesthesia. Even if you can tolerate the experience, and even if your insurance company does a great job handling your claim, neither you nor anyone like you will consider the process pleasant.
If your insurance company handles your claim poorly – you face long delays, under-payments, unnecessary investigations into your background and finances – that makes the process miserable. But even in that misery your insurance company is likely only bending the rules, not breaking them. The company knows the rules, it knows their gray areas, and it knows how to exploit them. A claims adjuster can make you furious without acting in bad faith.
But an insurance bad faith attorney like Paul Veillon knows the same rules and gray areas. At a certain point the gray fades, and the company's conduct is no longer excusable. You then have a bad faith claim against your insurer, and Galileo Law, PLLC may be able to help you.
What Are the Remedies?
The most authentic answer to that question is, "No one is really sure." Washington's Insurance Fair Conduct Act allows you to recover three times your "actual damages," but "actual damages" have yet to be well-defined in the appellate courts. Washington law also requires the insurance company to pay your attorney's fees and certain litigation costs, though that requirement only takes effect after an expensive and risky jury trial. What a jury, and subsequently a judge, are allowed to award for an insurance bad faith claim remains as murky and controversial as the gray area between following the rules and breaking them.
Call now to get started with your free, no obligation consultation with Attorney Veillon: (206) 745-0711.
Do I Have a Case Worth Pursuing?
Begin by asking the question of whether you have any choice but to pursue your case:
If your insurance company's claims handling has or will put your out of business
If you're spending thousands of dollars defending yourself against a claim that should be covered or had to spend that money and then pay the claim, as well
If you purchased high-limit insurance and now need that money to live because you've suffered a brain or spinal cord injury and your insurer insists on paying only a few thousand dollars
If you, as a matter of principle, cannot rest until the justice system holds your insurer accountable even if a lawsuit is financially risky.
Galileo Law does not "set up" insurance companies to act in bad faith to make money. Our first course in any insurance bad faith claim is to stop the bad faith, if we can. A bad faith lawsuit is a last resort. But if you are past your breaking point, and your claim has merit, Attorney Veillon is qualified and available to review the insurance company's claims practices, explain your rights and the risks of a lawsuit, and win that lawsuit.
Our attorney will consult with you about your case at no charge and with no obligation. We will evaluate your claim and explain whether he can accept it on a contingent basis, and hourly basis, or a hybrid of the two. When you are comfortable, you can retain Galileo Law, PLLC.
We cannot guarantee the outcome of your case, but we can guarantee our service. Our firm is the only personal injury and insurance bad faith law practice to make the following promise: If, at the end of your case, you were not completely satisfied that Galileo Law, PLLC treated you with respect and dignity and upheld our service pledge, we will reduce the fee you pay for our time until the amount you pay matches the amount you believe we deserve.
For over two decades, Paul Veillon has fought for victims of insurance bad faith in and out of Court. He is the Vice-chair for the Insurance Law Section of the Washington State Association for Justice and has successfully proven time and again that his client's insurance companies have gone too far and held them accountable for their abuse.
If you want to know right away whether you have a claim worth pursuing, call us right now to speak to Attorney Veillon at (206) 745-0711. If you need someone to listen and understand your more complex problems and needs, we will take the time necessary to give you outstanding advice.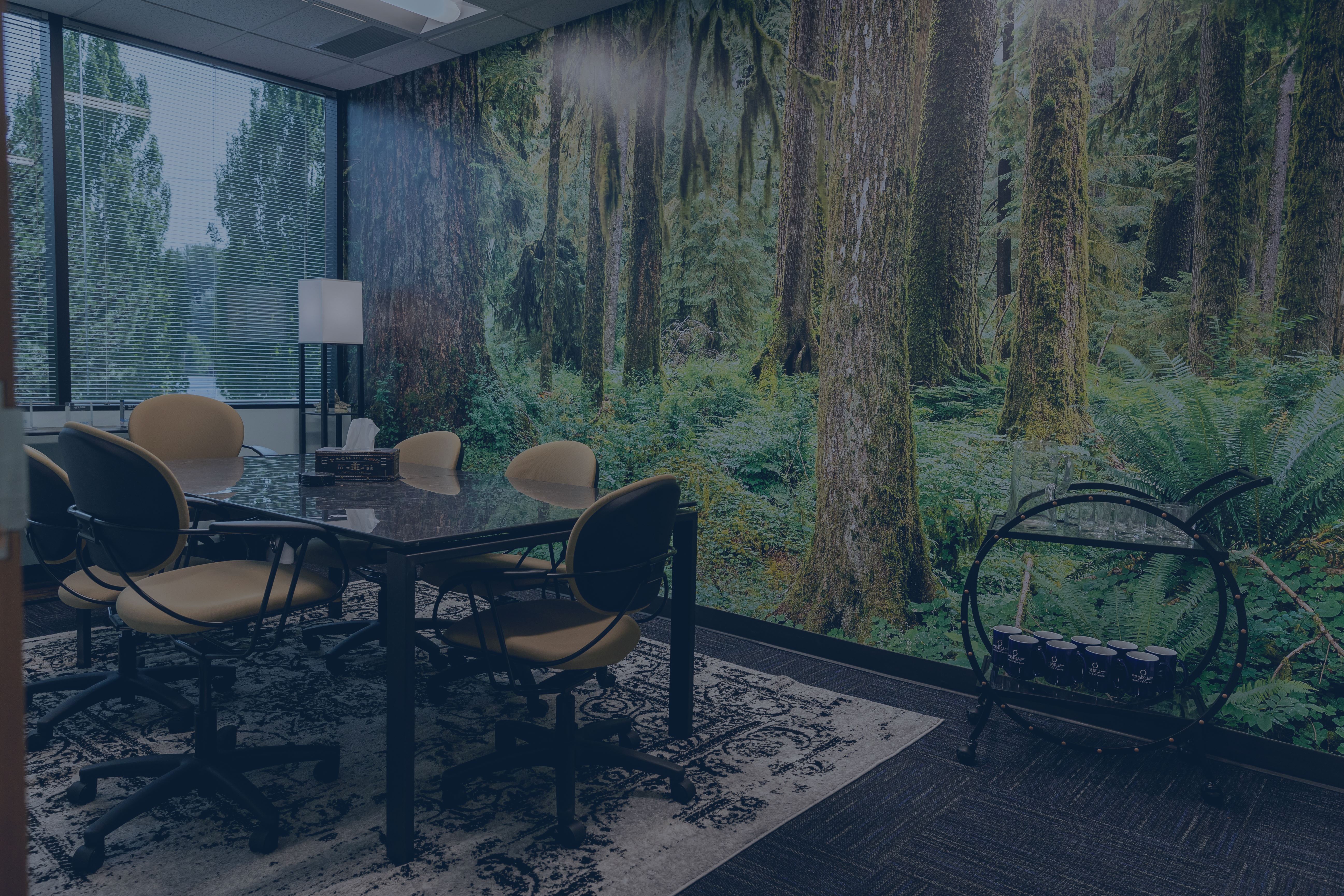 Why Choose Galileo Law, PLLC?
What Makes Us Different
We Only Succeed When You Succeed

We fight for the justice you deserve. You pay nothing for our time and experience unless/until we win your case.

We Help You With All Aspects of Your Claim

We can help you with all aspects of your claim, from collision repair to finding the best medical resources available to restoring balance to your quality of life.

Boutique Firm Service With Major Firm Power

Insurance companies are powerful adversaries. We are powerful advocates capable of handling substantial and complex cases, all while providing the personalized, one-on-one counsel you deserve.

Proven Track Record of Success

From out-of-court negotiations to jury trials to the Supreme Court of Washington, Attorney Paul Veillon has prevailed in catastrophic injury and diminished value claims against major insurers, construction contractors, and government agencies for over a decade. 

Our Clients Recognize Our Superb Service

Premier Diminished Value Attorney

Attorney Paul Veillon is a leading Ferrari, Lamborghini, Porsche, and "daily driver" diminished value attorney in Renton, Seattle, Tacoma, Bellevue, Redmond, and throughout Puget Sound.

We Represent People in Need, Not Claim Numbers
Get passionate and knowledgeable representation on your side. Contact us today.