Motorcycle Accidents We REpresent Real People Facing Real Challenges
Renton Motorcycle Accident Attorney
Motorcycle Accidents in Western Washington
Although all motorists are at risk of accidents and injuries, motorcyclists are especially vulnerable to negligent drivers. With a fraction of the protection that cars and trucks have, motorcyclists are much more likely to suffer catastrophic injuries and fatalities in the event of a crash.
At Galileo Law, PLLC, our Renton motorcycle accident lawyer is deeply familiar with the challenges that motorcyclists face after a crash. We know that motorcycle accident victims often face a long and difficult recovery, and we know how to effectively fight for the compensation they need to get their lives back on track.
If you or someone you love has been involved in a motorcycle accident, don't wait. Call Galileo Law, PLLC right away for a free consultation. You only have three years to file a personal injury lawsuit in Washington State, and your time to file an insurance claim is even more limited.
Get in touch with us today to learn how we can help; call (206) 745-0711 or contact us online.
What to Do After a Motorcycle Accident
In the wake of a motorcycle accident, it can be difficult to know what to do. The stress and confusion of the moment can be overwhelming, but it is vital that you take certain steps to protect yourself.
The most important thing you can do is to act fast. You should reach out to an experienced personal injury lawyer right away, as the insurance company will likely fight your claim. An attorney can help you seek the just compensation you are owed, even if that means going to court.
In the moments, days, and weeks after a motorcycle accident, you should:
Seek Immediate Medical Attention: If you are injured in a motorcycle accident, it is important to seek medical attention right away. Even if you do not feel injured, you could have underlying injuries that will only become apparent later. If you go to the emergency room, you will be able to undergo a full medical examination and your injuries will likely be documented.
Report the Accident to the Police: When you report the motorcycle accident to the police, you will be able to get an incident report. This document can help your attorney prove the driver's negligence and will help to establish the value of your claim.
Get the Other Driver's Information: If possible, you'll want to get the other driver's name, contact information, and insurance information. If you are unable to do this at the scene because you are injured, you should be able to find this information on the official police report.
Preserve Evidence from the Accident: If you are able to, take pictures of the scene of the accident and your injuries. Talk to witnesses who saw what happened and get their names and contact information, along with a brief statement. Avoid having your bike repaired until after you file your personal injury claim, as it could serve as valuable evidence in your case.
Report the Accident to Your Insurance Company: You should report the accident to your insurance company as soon as possible. Usually, insurance companies require you to report the accident within a matter of days, but you may have a couple of weeks. When reporting the accident, refrain from admitting fault or assigning blame; simply state what happened.
Avoid Talking to the Other Driver's Insurance Company: The other party's insurance company may contact you after the accident, but you should always avoid speaking to any adjusters without first talking to a lawyer. The other insurance company will likely try to dispute your claim and may attempt to trick you into saying something that could be used against you.
Contact a Motorcycle Accident Attorney: You should contact an attorney with experience handling motorcycle accident claims as soon as possible after the accident. At Galileo Law, PLLC, we can review your situation and determine if you have a case. If so, we can immediately begin working to obtain important evidence, communicating with the insurance company on your behalf, and advocating for your maximum recovery.
What Is a Motorcycle Accident Worth?
The value of your motorcycle accident claim will depend on the circumstances of the crash.
Some of the factors involved include:
The severity of your injury
The cost of your medical care
Whether you were partly at fault
Your degree of fault (if any)
How your injuries have impacted your life
The value of your pain and suffering
During a complimentary case evaluation, we can review the details of your crash and determine how much your case may be worth. We encourage you to contact Galileo Law, PLLC right away to speak to a knowledgeable motorcycle accident attorney in Renton.
What If You Were Partly at Fault?
If you are found to be partly at fault for the accident that caused your injuries, you can still seek compensation for your damages, but the amount you can recover will be reduced. Under Washington's rule of pure comparative negligence, you can recover compensation in direct proportion to the degree of fault the other party had in causing the accident.
For example, if you are found to be 30% at fault, and the other party is found to be 70% at fault, you can recover up to 70% of the amount you are seeking in damages. So, if you are seeking $10,000 in damages, you can recover up to $7,000.
Insurance companies often attempt to unjustly assign blame to injured motorcyclists. Unfortunately, widespread prejudice against bikers means that judges and juries often agree. At Galileo Law, PLLC, we know how to fight back against inherent bias against motorcyclists. Our team works hard to prove liability and show how the negligent driver's conduct has impacted your life.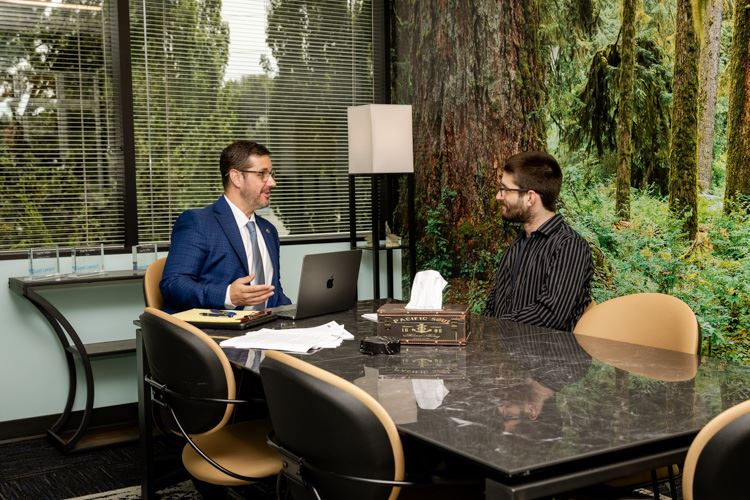 How a Motorcycle Accident Lawyer Can Help
After a motorcycle accident, you should get in touch with an attorney who has experience handling these types of personal injury cases. At Galileo Law, PLLC, we have the resources and experience to effectively handle your case. We know how to investigate the crash and find evidence that will support your claim for compensation. We know how to fight for you in court and can represent you in negotiations with the insurance company, as well.
The goal of our firm is to fight for you and get you the compensation you need to recover from your injuries. Our Renton motorcycle accident lawyer is ready to take your call and discuss how he can help you navigate the legal process.
For a FREE consultation with our firm, call (206) 745-0711 or contact us online today.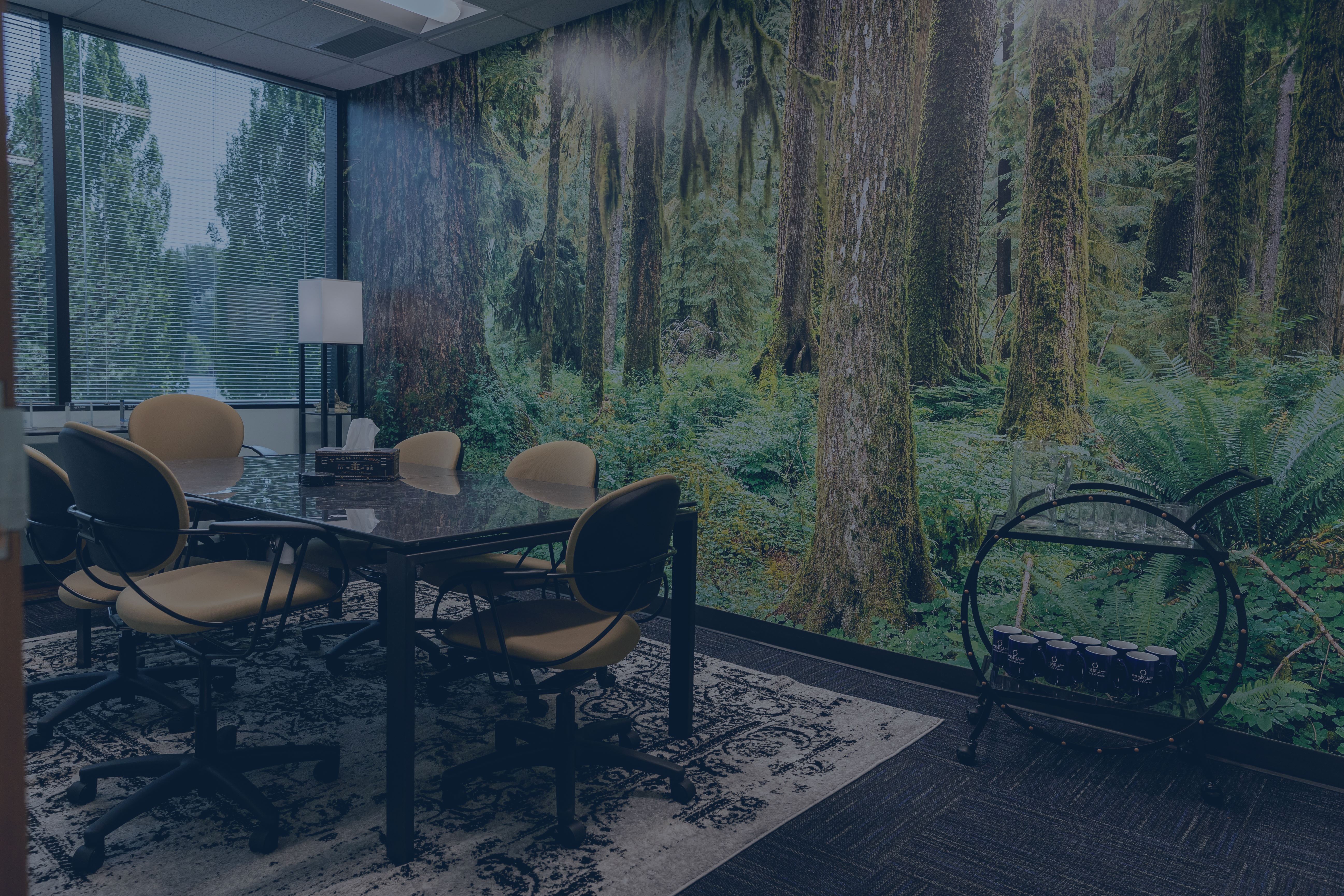 Why Choose Galileo Law, PLLC?
What Makes Us Different
We Only Succeed When You Succeed

We fight for the justice you deserve. You pay nothing for our time and experience unless/until we win your case.

We Help You With All Aspects of Your Claim

We can help you with all aspects of your claim, from collision repair to finding the best medical resources available to restoring balance to your quality of life.

Boutique Firm Service With Major Firm Power

Insurance companies are powerful adversaries. We are powerful advocates capable of handling substantial and complex cases, all while providing the personalized, one-on-one counsel you deserve.

Proven Track Record of Success

From out-of-court negotiations to jury trials to the Supreme Court of Washington, Attorney Paul Veillon has prevailed in catastrophic injury and diminished value claims against major insurers, construction contractors, and government agencies for over a decade. 

Our Clients Recognize Our Superb Service

Premier Diminished Value Attorney

Attorney Paul Veillon is a leading Ferrari, Lamborghini, Porsche, and "daily driver" diminished value attorney in Renton, Seattle, Tacoma, Bellevue, Redmond, and throughout Puget Sound.

We Represent People in Need, Not Claim Numbers
Get passionate and knowledgeable representation on your side. Contact us today.